I witnessed so many things in the NICU, but the most beautiful of all was the Mom next door in the NICU who sat tirelessly by her son while he fought for his life.
I had so many emotions every hour of every day while I stayed in the NICU with my tiny miracle son. I tried never to leave my son's side. When I walked past the door next door, I always passed by a mother who was making the same sacrifices to be there with her child that I was. She was steadfast in her love her her son. It moved me and I put it down on paper in this letter to the mom next door in the NICU.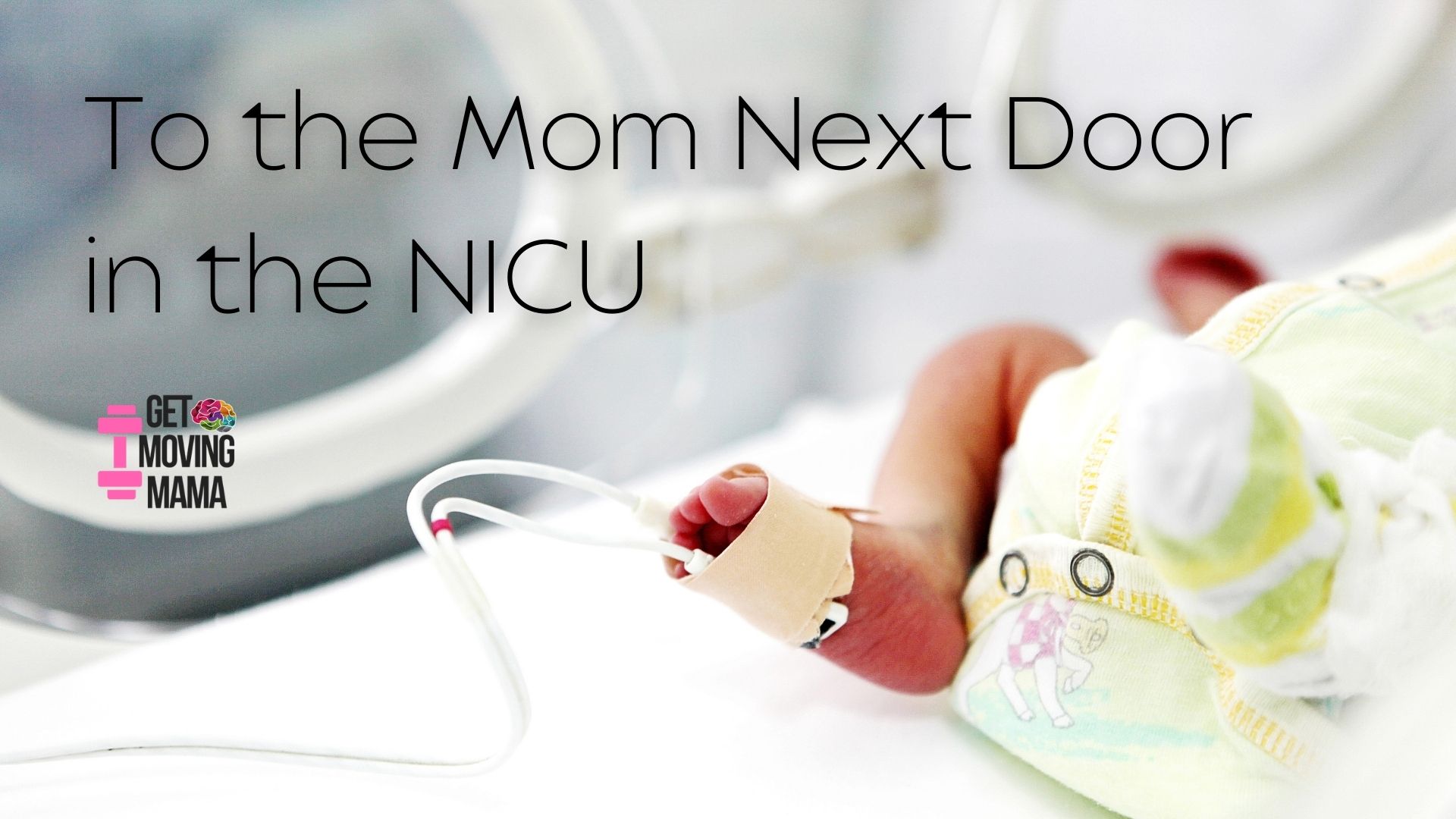 To the Mom Next Door in the NICU,
I see you.
I see your face filled with such worry and strength. I walk by your room in the NICU throughout each day and I see you sitting there on your bed watching over your son.
I see your husband bustling around the NICU family room preparing food for you to eat on the off chance that you'll take a five-minute break to eat something, but you rarely leave your son's side.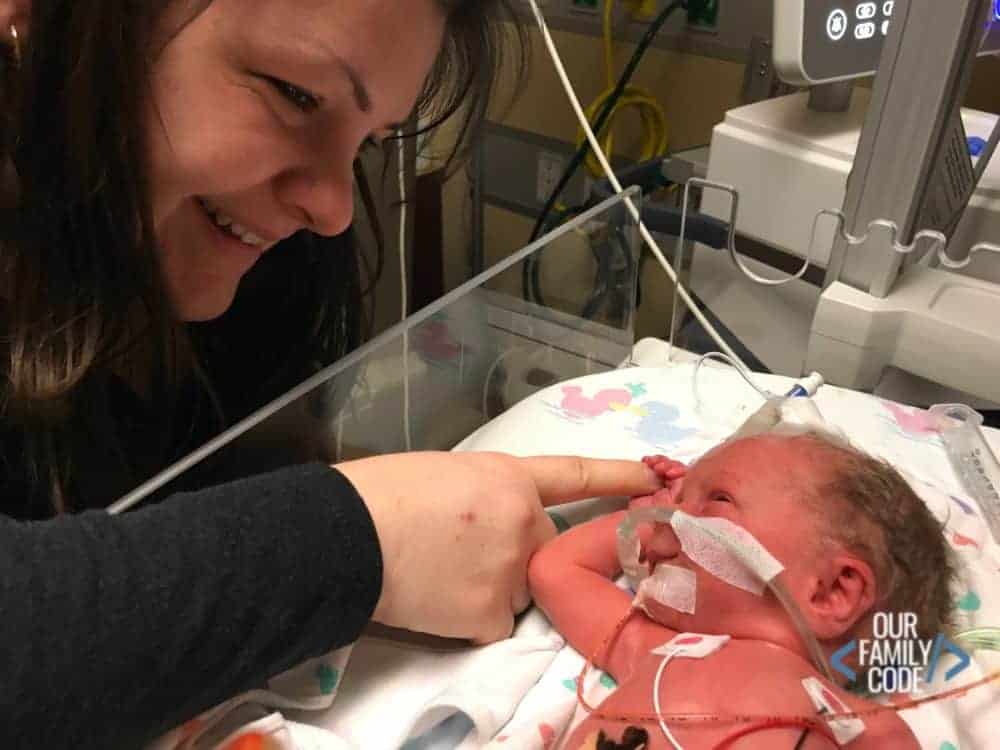 I hear you.
I hear your voice in the mornings speaking with the NICU doctors during their rounds.
I hear the desperation and agony in your voice when you do not hear good news. I hear you process the information and realize that today is going to be another tough day for your son.
I hear your husband urging you to eat and take care of yourself and telling you that he'll take watch while you rest. I hear you sit almost silently as you watch over your tiny miracle instead. I hear your son when he cries and I hear the beeping of his monitors when they are alarming. For a moment, all is silent as you take a deep breath before I hear the NICU nurses rush in.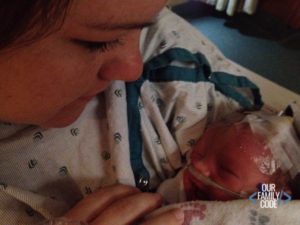 I feel your love.
I feel your love for your son when I see you sitting there with such strength and such hope. It's tangible in this sterile place.
I feel your strength.
I feel your joy.
I feel your pain.
I feel your hope.
You are an inspiration to me. I've only just begun my journey in the NICU with my premature son and you carry the weight of your experience with such grace. I'm in awe of you and all that you are going through.
Your NICU journey is very different from mine, but in so many ways the same.
I watch you leave, discharged and radiant with what you and your son have accomplished. I'm so proud and grateful to have witnessed this portion of your story.
I smile and say goodbye and you smile back and squeeze my hand as if to tell me that you know what I'm feeling and that just like I saw you,
you saw me too.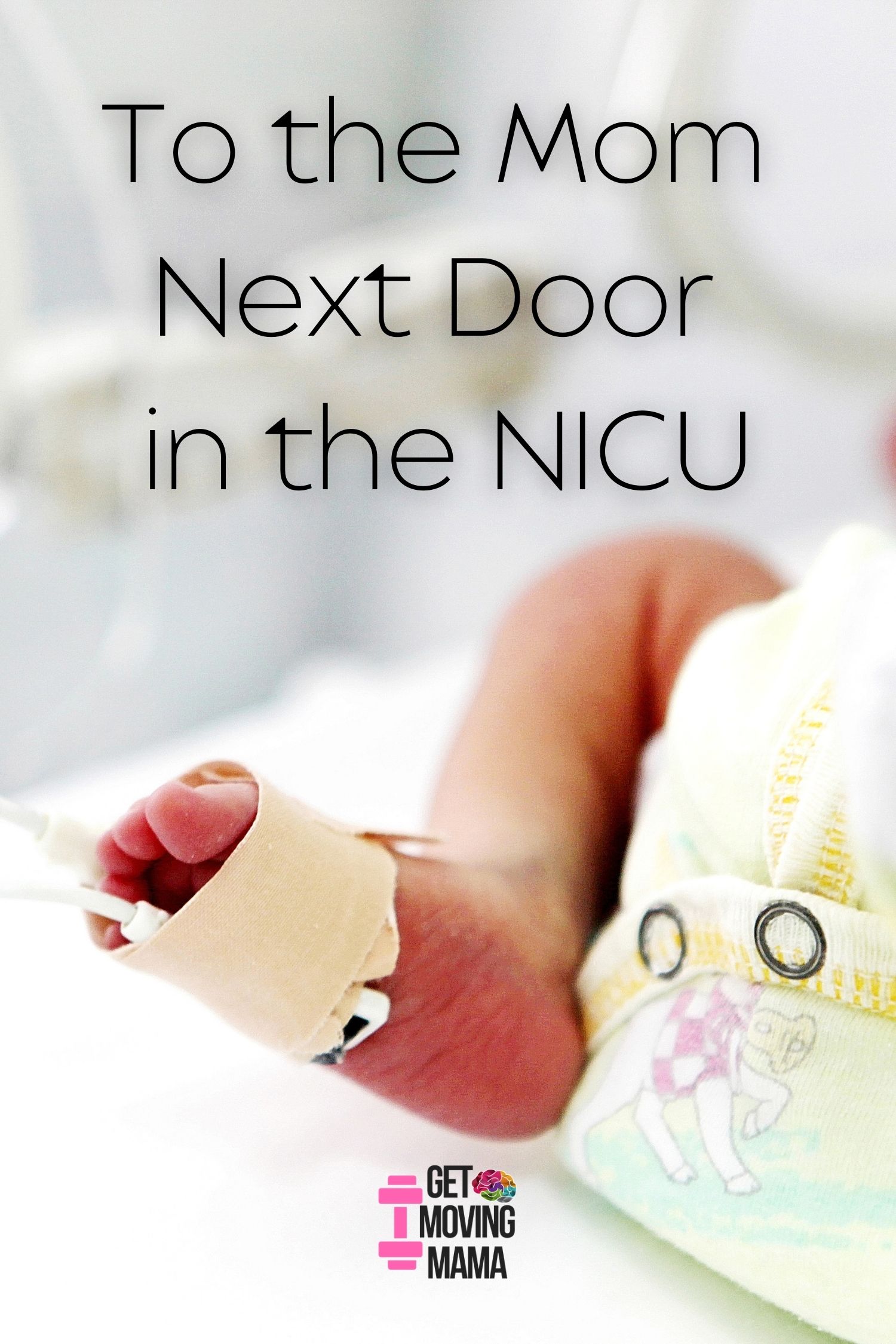 This post was originally published at Our Family Code on February 20, 2018.