A high risk pregnancy can be a debilitating experience for moms. A high risk pregnancy can be a scary experience. During my third high risk pregnancy, I found comfort in reading the experiences of other moms.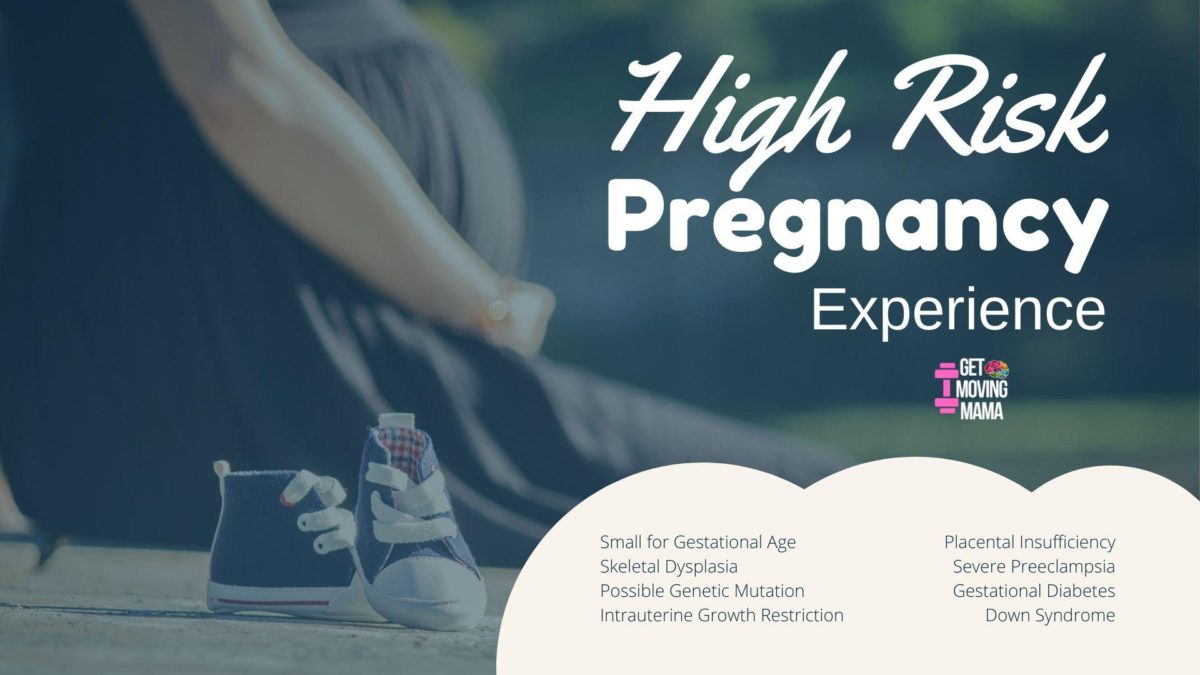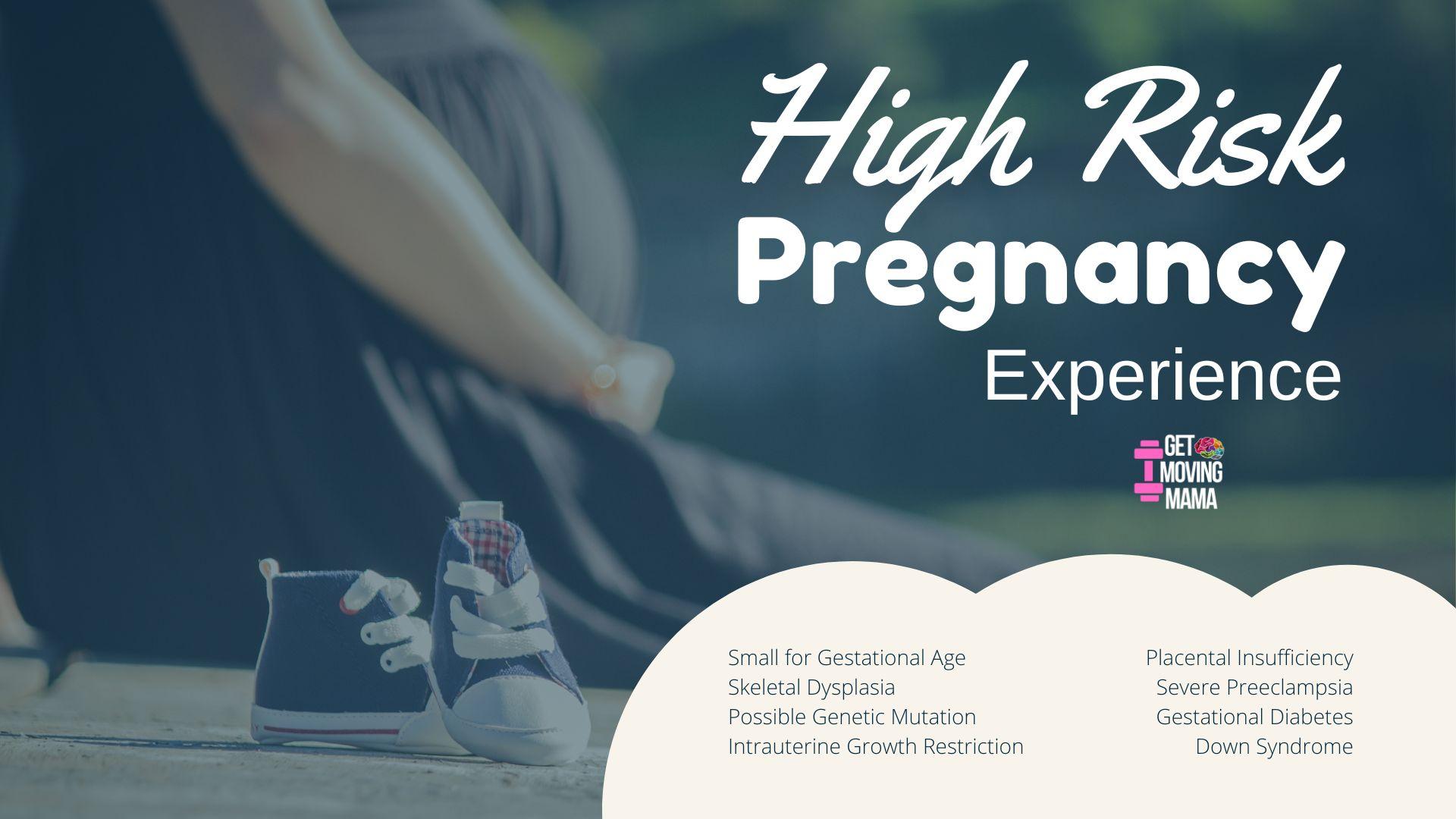 I've journeyed through three separate high risk pregnancies that increased in risk each time until we almost didn't make it. As I walked those paths, I found it comforting to read the experiences of other moms. Reading about their high risk pregnancies helped me to feel like I wasn't alone.
Our High Risk Pregnancy Complications
Small for Gestational Age
Skeletal Dysplasia
Possible Genetic Mutation
Intrauterine Growth Restriction
Placental Insufficiency
Severe Preeclampsia
Gestational Diabetes
Down Syndrome
This post originally appeared at OurFamilyCode in November 2017. It was written two weeks before I was admitted to the hospital to stay in the antepartum unit because my pregnancy was deemed too high risk to even be away from the hospital.
---
High Risk Pregnancy. Those words are terrifying to me right now. I'm 30 weeks pregnant with another high risk pregnancy.
These words have been haunting my thoughts and dreams since I was 18 weeks pregnant. I've dealt with a mind-boggling list of high risk factors throughout three different high risk pregnancies and even one mostly normal pregnancy.
This time, the list is pretty much a combination of every complication I experienced in the past. I am scared and feeling alone.
Quad Serum Screening – Screen Positive
At 18 weeks pregnant, we received a "Screen Positive" result for Down Syndrome with a 1 in 18 risk on our Quad Serum screening. I immediately searched long and hard for other moms who had the same risk factor.
It didn't matter to me if my son would have Down Syndrome or not, but I wanted to understand the road that my family would face.
For those familiar and interested, these are my Quad Serum Screening Results:
Alpha-Fetoprotein (AFP): 1.52 MoM (50.7 ng/ml)
Estriol (uE3) value: 0.84 MoM (0.77 ng/mL)
HCG Maternal: 3.87 MoM (100.2 IU/mL)
Inhibin A: 8.11 MoM (1242 pg/mL)
Down Syndrome Screen Risk Estimate: 1/18
Down Syndrome Maternal Age Risk: 1/650
Trisomy 18 Screen Risk Estimate: <1/50,000
AFP Maternal Interpretation: SCREEN POSITIVE for Down Syndrome.
SCREEN NEGATIVE for neural tube defects. The risk for trisomy 18 is less than 1%.
AFP Recommended Follow Up: Consider ultrasound and genetic consultation.
Genetic Testing
We decided to do the Harmony Prenatal Test that next week as recommended by the doctor who specializes in genetics at my OB/GYN practice.
The genetic test would give us a full picture of the results before our 20th week anatomy screen scheduled.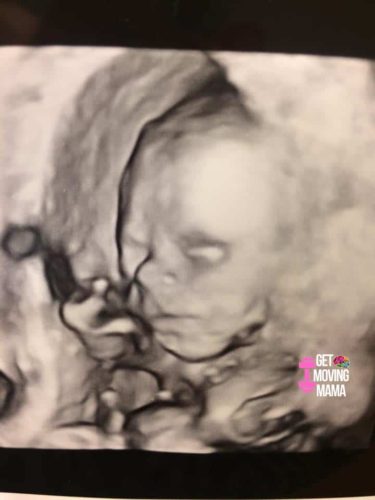 We found out the day before our anatomy screen that the results for Down Syndrome were negative. No further indicators of Down Syndrome were noted during the anatomy ultrasound, but my son was measuring smaller than he should have been.
We planned on naming our son, Liam in honor of his cousin and his uncle who had both passed away and had both shared a connection with the name William.
Small for Gestational Age
At 24 weeks, Liam measured 1.7 pounds, which was on track (though on the small side) for the week. However, his legs were only measuring in the 2nd percentile.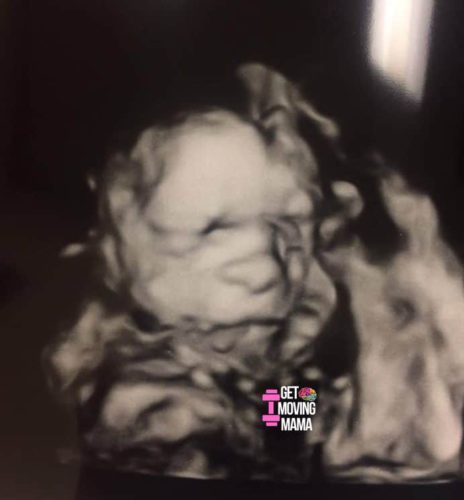 My awesome OB, mentioned that this could just be an indication of his stature and that we shouldn't be overly concerned about chromosome issues since we ruled out a lot of the mutations that are often identified when babies are diagnosed as Small for Gestational Age (SGA).
At this same appointment, I did the wonderful 1hr Glucose screen, which came back very high.
High Risk Ultrasound and 3hr Glucose Tolerance Test
The next step was to do another high risk ultrasound at the Perinatal Clinic as well as schedule a 3hr Glucose tolerance test for the following week.
The results of the high risk ultrasound were positive. There were signs of growth! We celebrated that win! Liam measured in the 8th percentile for his legs, which was an improvement from the 2nd percentile that was measured on the other ultrasound machine the week prior.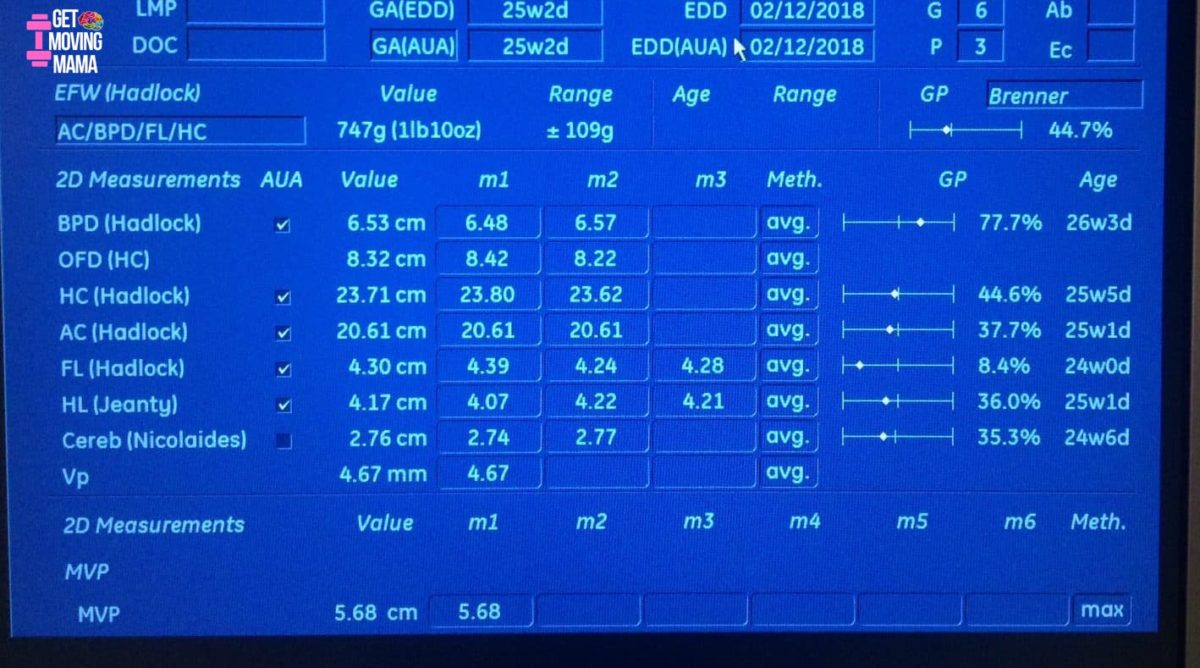 Holding the Rope
I live my life by holding the rope. It's a saying that was associated with my brother when he passed away at 14. The basic concept is that when you are hanging off of a cliff, who do you want to look up and see holding the rope. Be the person who holds the rope.
As a leader in my career, this concept is how I train my team. It's also what I want my children to embody. When you are hanging off the ledge of a 1000ft cliff, I want each person in my life to be able to look up their rope and know that I'm standing there.
My team and my family should be able to look around at each member of it and know that each person will stand there and hold the rope for the next person.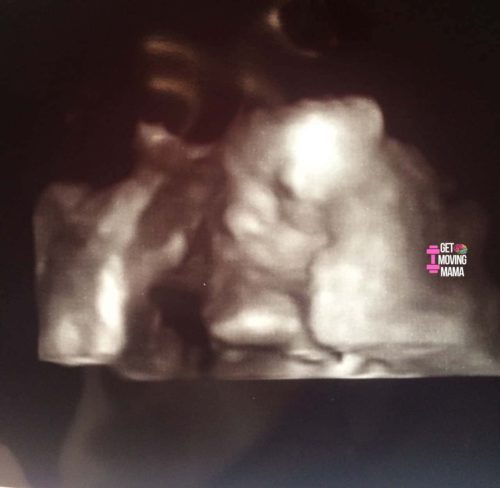 Doing Everything to Help the Baby Grow
On 11/16, my rope felt like it was snapping. It might have been pregnancy or the incredible difficulties I was facing at work due to being pregnant, but I had hit my max.
As a leader, the rope I hold can sometimes be binding and painful, but I don't ever let it go for my team. We find a way.
Unfortunately, not all leaders operate in this manner. There are times in our lives when we are faced with people who will throw us off the cliff or cut the threads of the rope that was never built effectively.
I needed someone to hold my rope for today and there was no one who could. It hurt.
Short Term Disability
Panic attacks, high stress environment, inability to take breaks to monitor my glucose level and eat food, no time for kick counts, rising blood pressure, preeclampsia, gestational diabetes, and a plate that was so over full of things to do that I was unable to sleep at night.
It was time to listen to my doctors and follow my intuition and make some choices to put Liam and my health first. I met with my doctors again on 11/19 and they said that I needed to begin short-term disability immediately.
For the first time in a long time, I had hope.
Hope that Liam was going to grow and my pregnancy would progress more positively.
Hope that my family would get much needed time with mom back at home for a while.
Hope that taking the time that I needed to take care of myself and my family would bring a refreshed leader who could return to work after my pregnancy and able to face each day and difficulty without having to chose between the health of my child and the health of my career.
Hope that I will be able to enjoy these last few weeks of this pregnancy while I prepare to bring another little person into this home.
Finding Joy in the Journey
Since going on short-term disability, I've been able to monitor myself more effectively and make time for all of my doctor's appointments, labs, tests, and ultrasounds.
My stress level is at an all-time low and I'm smiling again. It's amazing how you don't realize that you haven't smiled in 20 weeks until you finally start feeling joy again.
Growth Ultrasounds
Another growth ultrasound showed that Liam is growing, just not as fast as he should be now. The doctor explained that, in addition to his legs (measuring in the 1st percentile), his abdomen (measuring in the 10th percentile) and his arms (measuring in the 5th percentile) are now measuring smaller than they should. Overall, he is measuring at the very bottom of "normal growth" for his gestational age.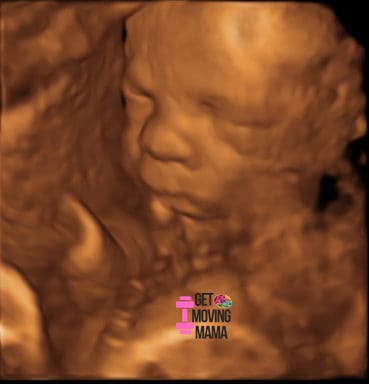 Third Trimester Goal
And just like that those high risk pregnancy complications and all of those words started coming back to me again.
The goal now is to make sure he keeps growing inside. If he stops growing, we must deliver him in order to continue his growth. This speeds our timetable up a bit.
The longer he grows inside, the better his internal growth especially his lungs will be. The good news is that he is still growing albeit slowly. We had plans to check growth in four weeks (at 34 weeks pregnant) to monitor any signs of skeletal dysplasia.
He might end up a tiny chap for the first bit of his life! One thing is for sure, our love for Liam is beyond measure!
---
Admitted to the Hospital
Right before 32 weeks pregnant, I was admitted to the antepartum unit at the hospital with severe preeclampsia. I was monitored by the doctor who literally wrote the books and studies about high-risk preeclampsia and was told that I was too unstable to risk sending home.
Liam was born at 34 weeks in a delivery that would rock our worlds and almost take us both from it. By the grace of God, we both survived and lived to tell the tale after spending some time growing in the NICU.