Go on a Halloween BINGO walk to get some exercise with kids while playing a fun game with this free printable Halloween activity!
2020 has been a year for the books! Since Halloween is going to be a little different here in Wisconsin where we are seeing a rise in coronavirus cases, we are planning an epic holiday of socially distanced fun.
This printable Halloween BINGO activity originally appeared on Our Family Code on August 30, 2020.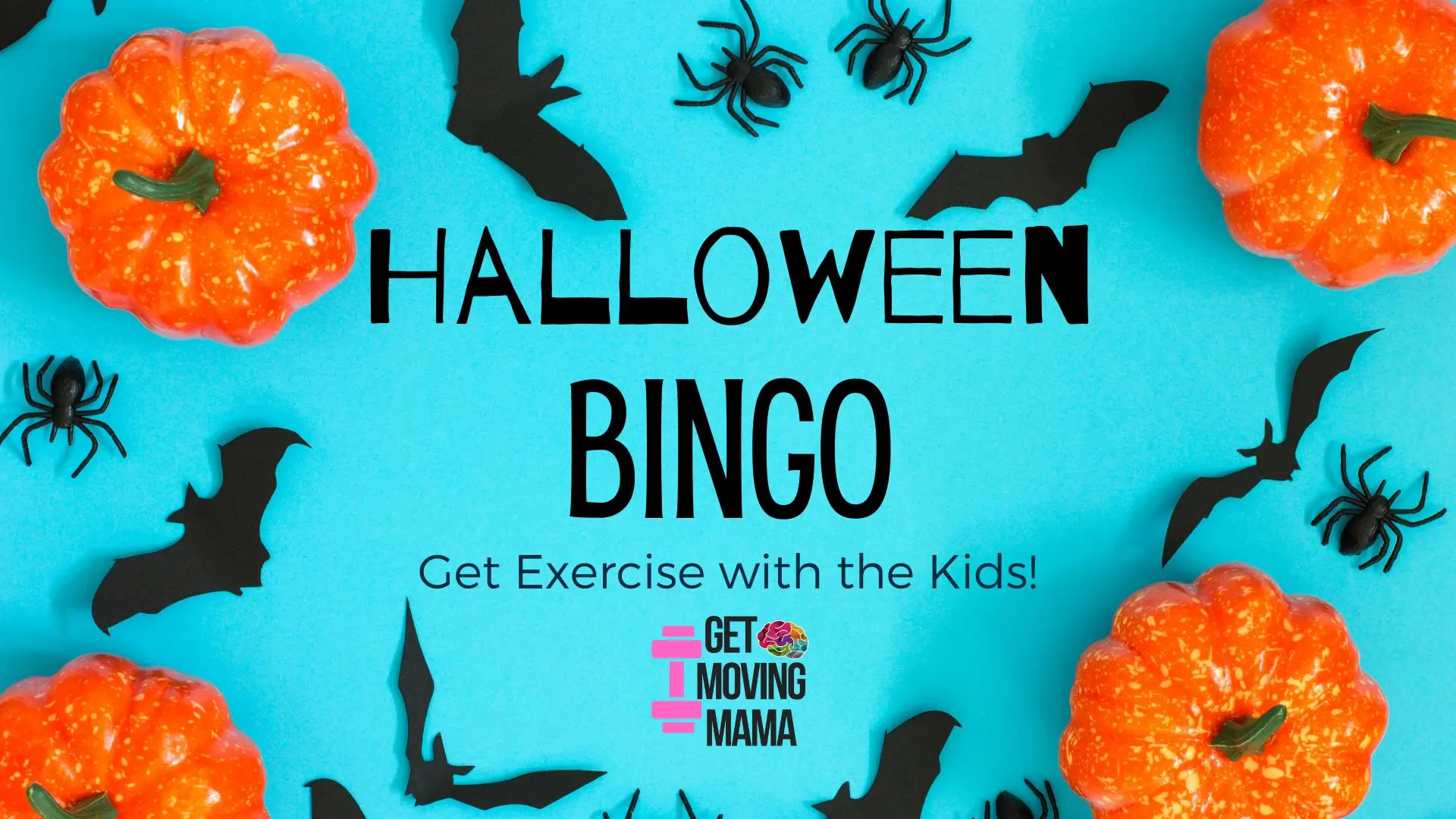 We are going to keep it simple and do a Halloween candy glow stick hunt outside. We are also planning a spooky family Halloween party.
Some fun party plans include sensory bags, brain decorated cupcakes, "Minute to Win it" games, and spooky kid-friendly Halloween movies!
We made this fun Halloween BINGO activity to get out of the house and see all the fun Halloween decorations in our neighborhood.
My kiddos are super excited to get decorating! I'm forcing them to wait until it's at least September to pull out all of our decorations though!
This post contains affiliate links. As an Amazon Associate, Get Moving Mama earns from qualifying purchases. Please see our Disclosure Policy for more details.
Download this Halloween BINGO for a fun, socially distanced Halloween activity!
I thought it would be fun to mix things up this year! We decided to turn our annual trick-or-treating into a bingo game because of social distance guidelines due to COVID-19 in our area.
We brainstormed Halloween decoration ideas and made this printable game that you and your family can enjoy too! Bonus points for walking the neighborhood with the kids to get some family exercise in as well!
Click the link to download your copy to print or to save onto your iPad for on-the-go hunting! I let my oldest use our Wacom stylus on the iPad to check off each Halloween decoration as we go!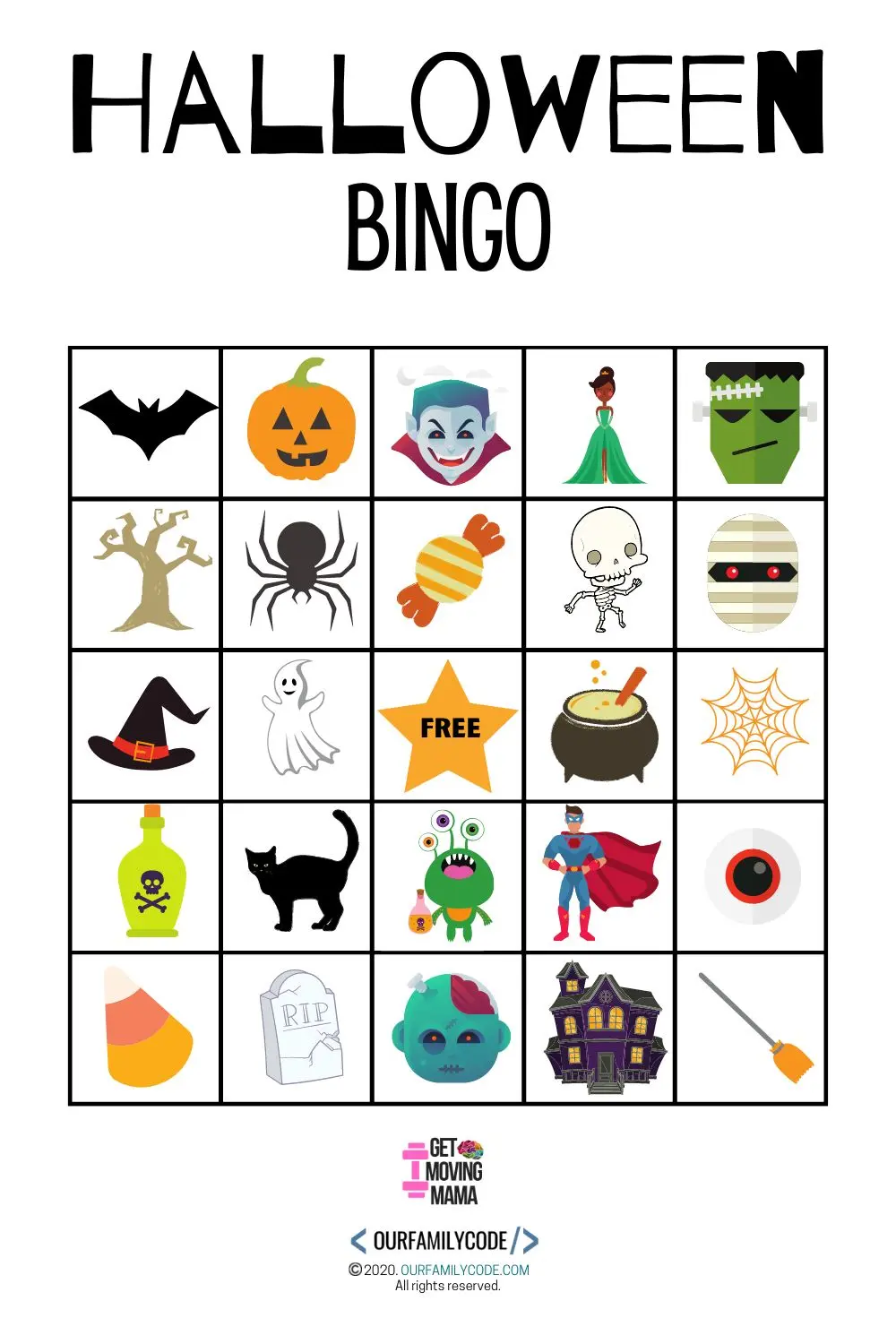 How to Play Halloween BINGO
While driving around looking at Halloween decorations, mark off the item in the squares for every decoration that you find! Each line of 5 (scored vertically, horizontally, or diagonally) counts!
---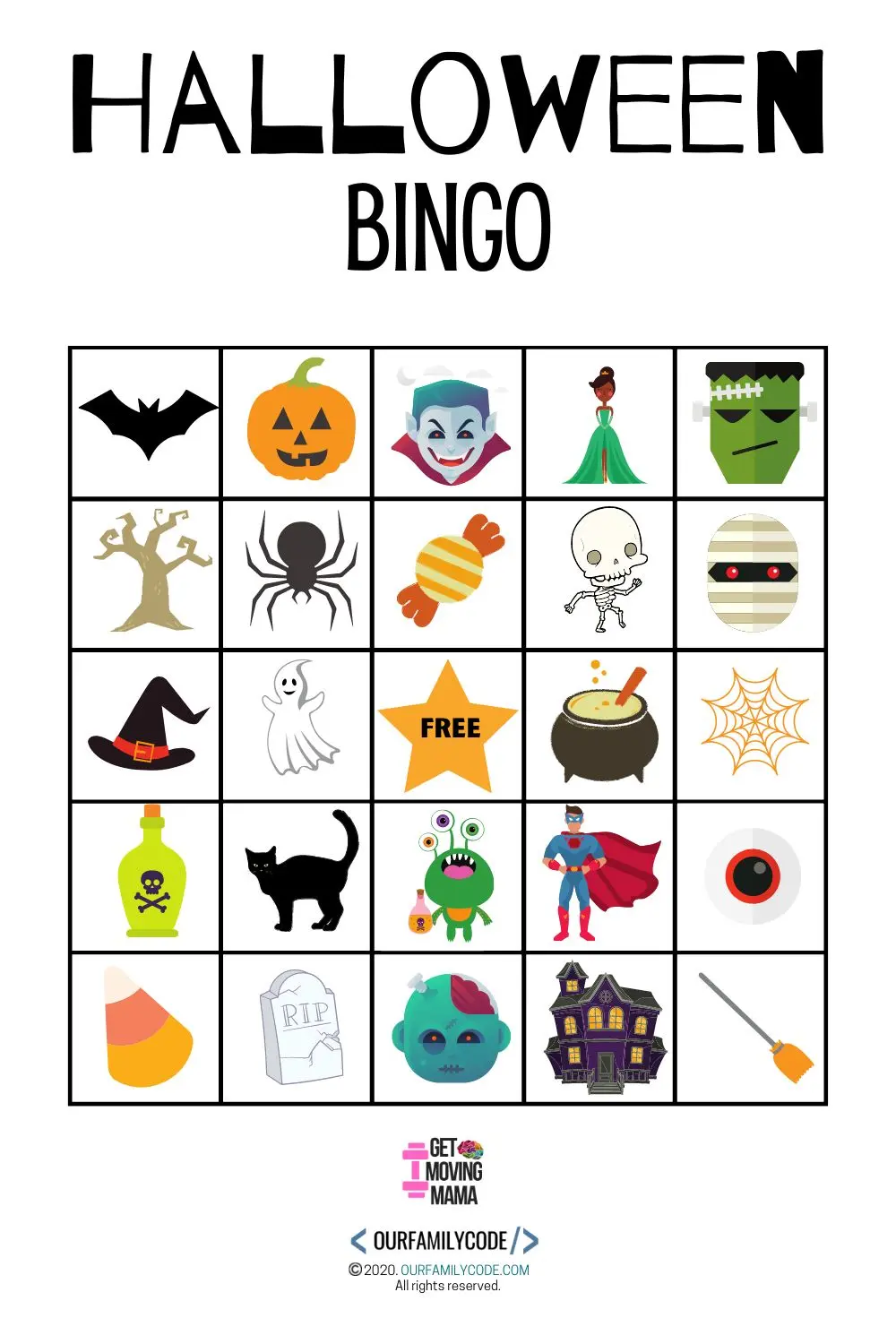 Exercise with Kids with a Free Halloween BINGO Walk
---
Family Halloween Fun
Find more fun activities to do with your family this Halloween!