Follow this step-by-step DIY to learn how to make a diaper cake that is both a practical and an exciting gift for the Mommy to be! Diaper cakes are an awesome gift to bring to any expecting mom's baby shower!
Have you ever been to a baby shower that had an epic diaper cake? Well, they actually aren't that hard to make! My beautiful niece is about to become a mommy and my girls and I decided to make a giant diaper cake to celebrate her baby girl's upcoming arrival!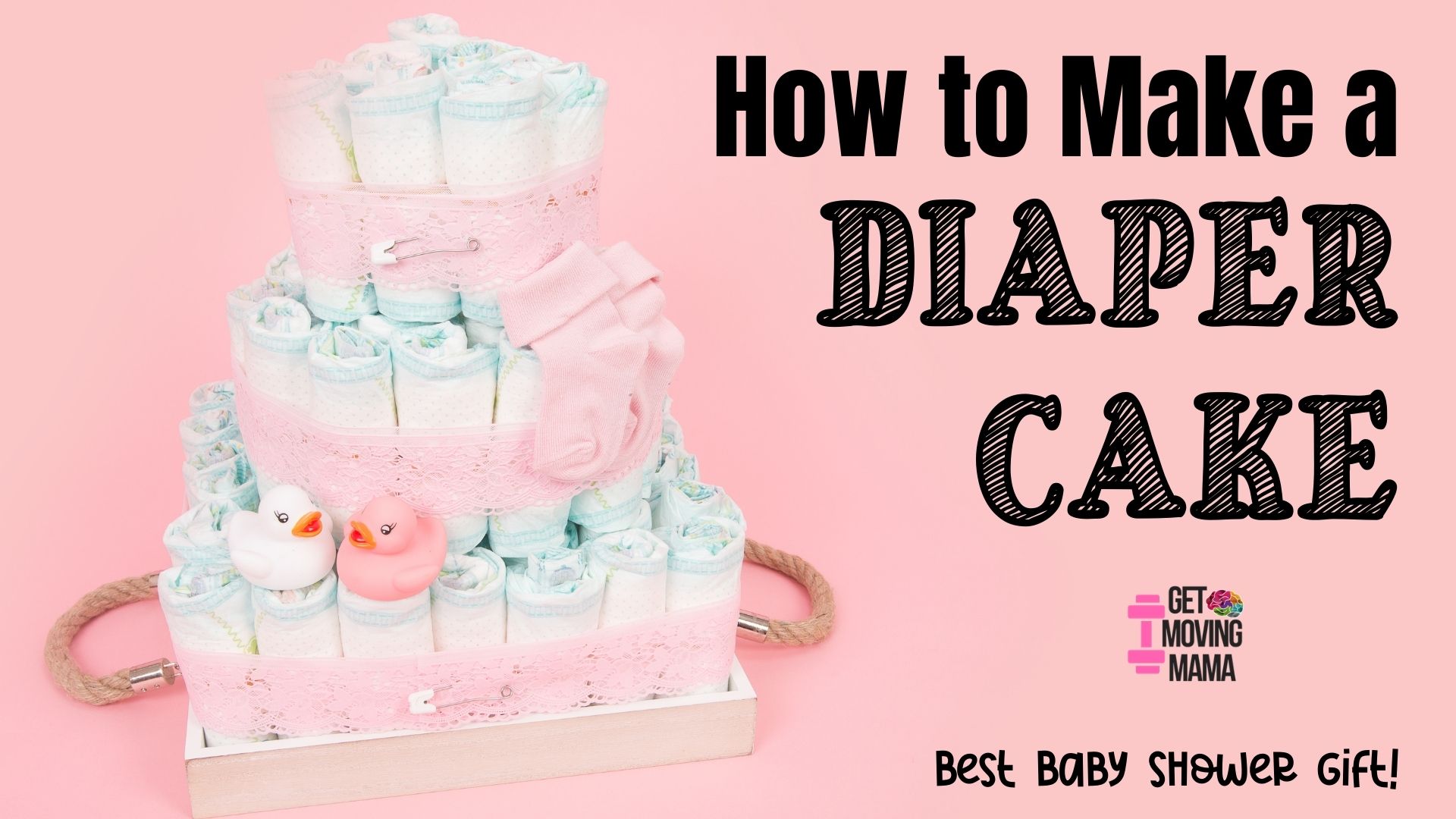 This post contains affiliate links. As an Amazon Associate, Get Moving Mama earns from qualifying purchases. Please see our Disclosure Policy for more details.
DIY Diaper Cake Supplies
Diapers!! I always go for the very large packs like the Luvs Size 1 252 Count because most babies spend some time in size 1 diapers.
Tape
Small baby travel set or plush toy
Cardboard to cut into a circle for the base
Decorations like flowers or ribbon (I grabbed mine from the Dollar Tree)
How to Make a Diaper Cake
Step 1: Prepare Diapers
Roll the diapers with the edge on the inside of the roll and then tape the roll so it stays.
This is what 252 rolled diapers look like!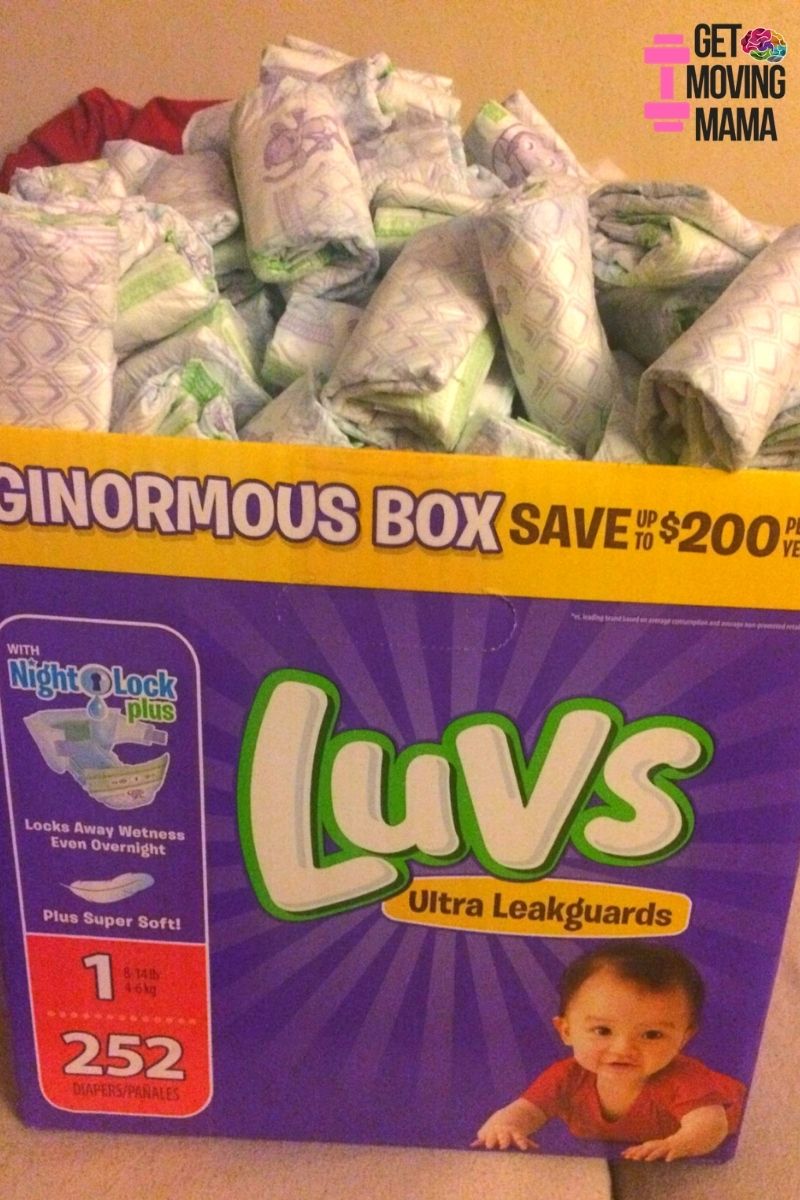 Step 2: Build a Strong Foundation
Cut cardboard into a rather large circle. I used a crayon and a string to make sure my oval turned into a circle!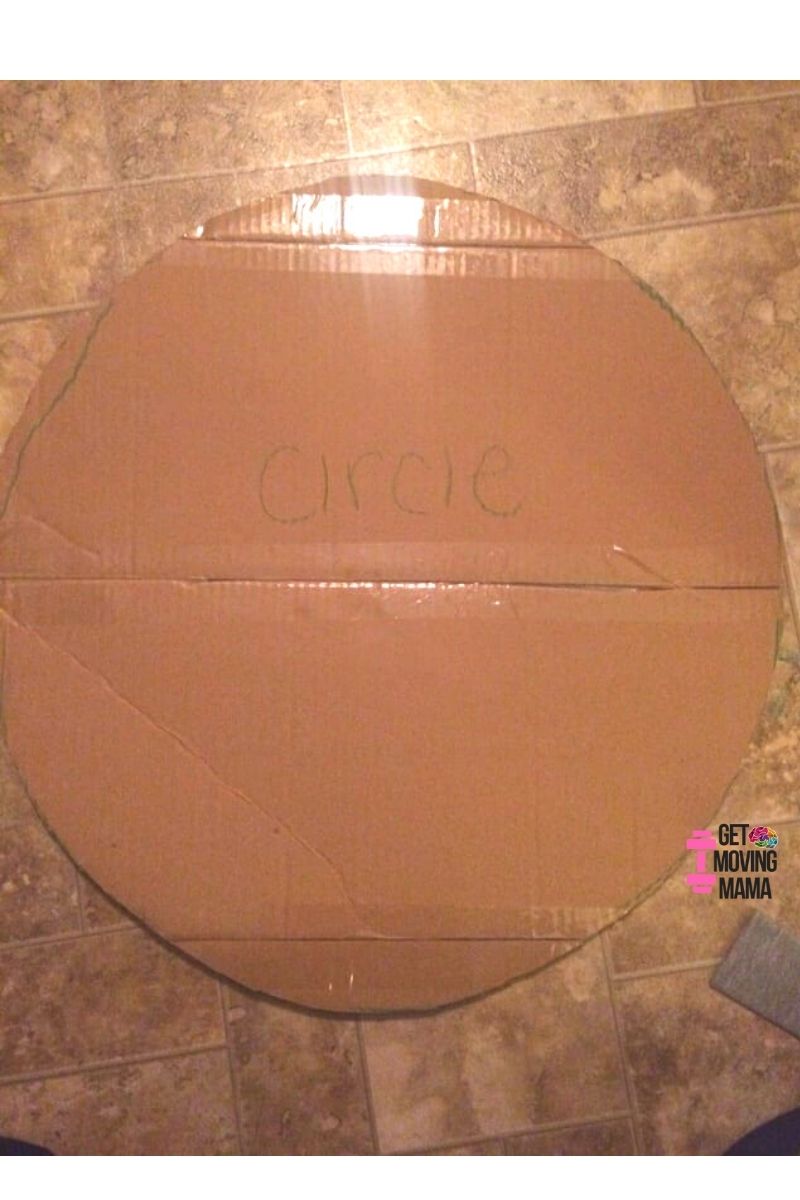 Step 3: Make a Sturdy Base
Fill in your circle with rolled diapers standing straight up. When you are almost done filling the circle, tie a string around the circle to keep them from falling.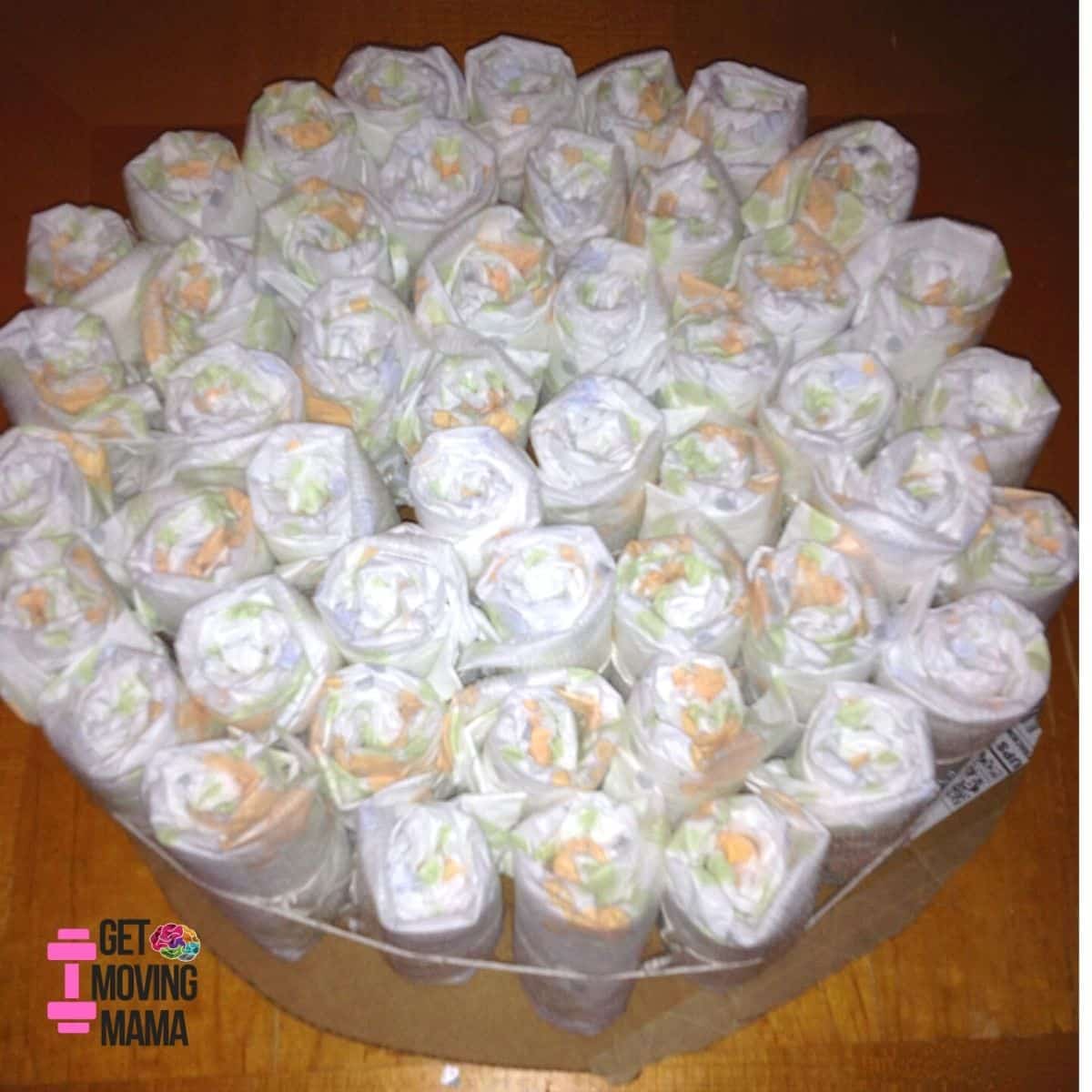 Stuff some more diapers on the inside of the string to create tension and keep it together. You can also buy large rubber bands to use for this step too!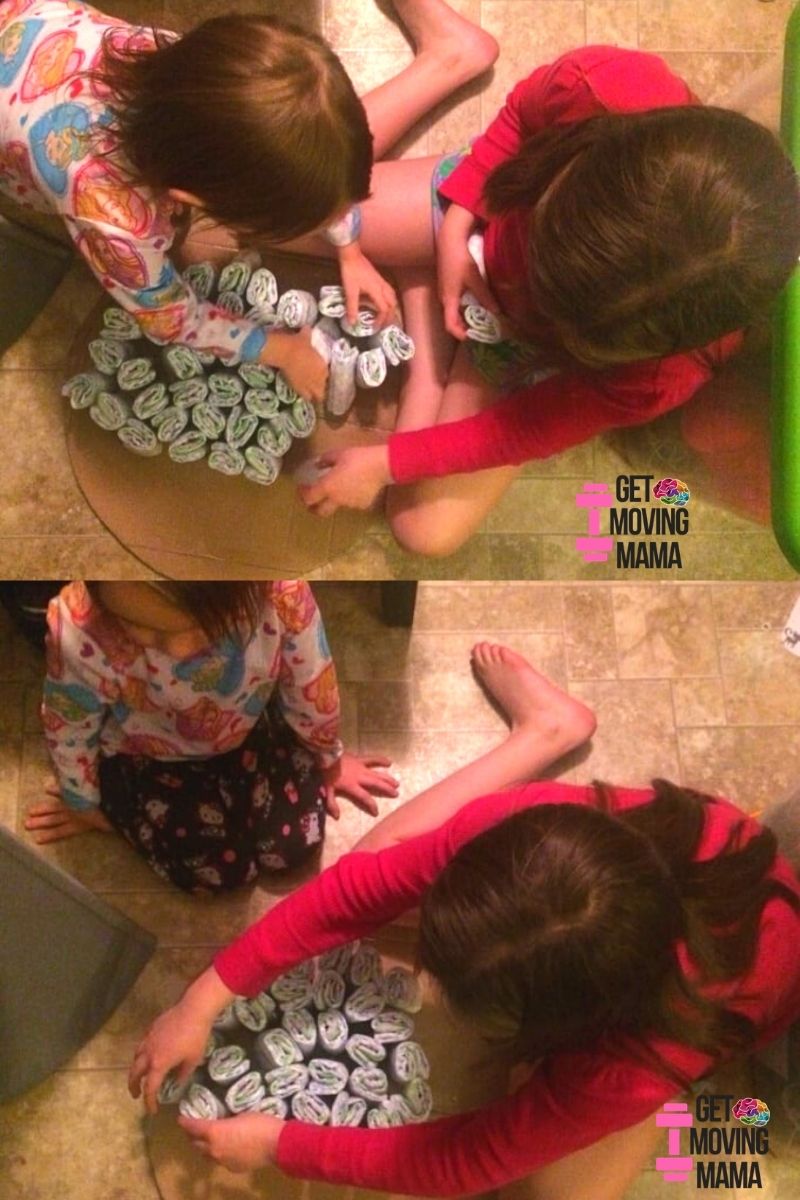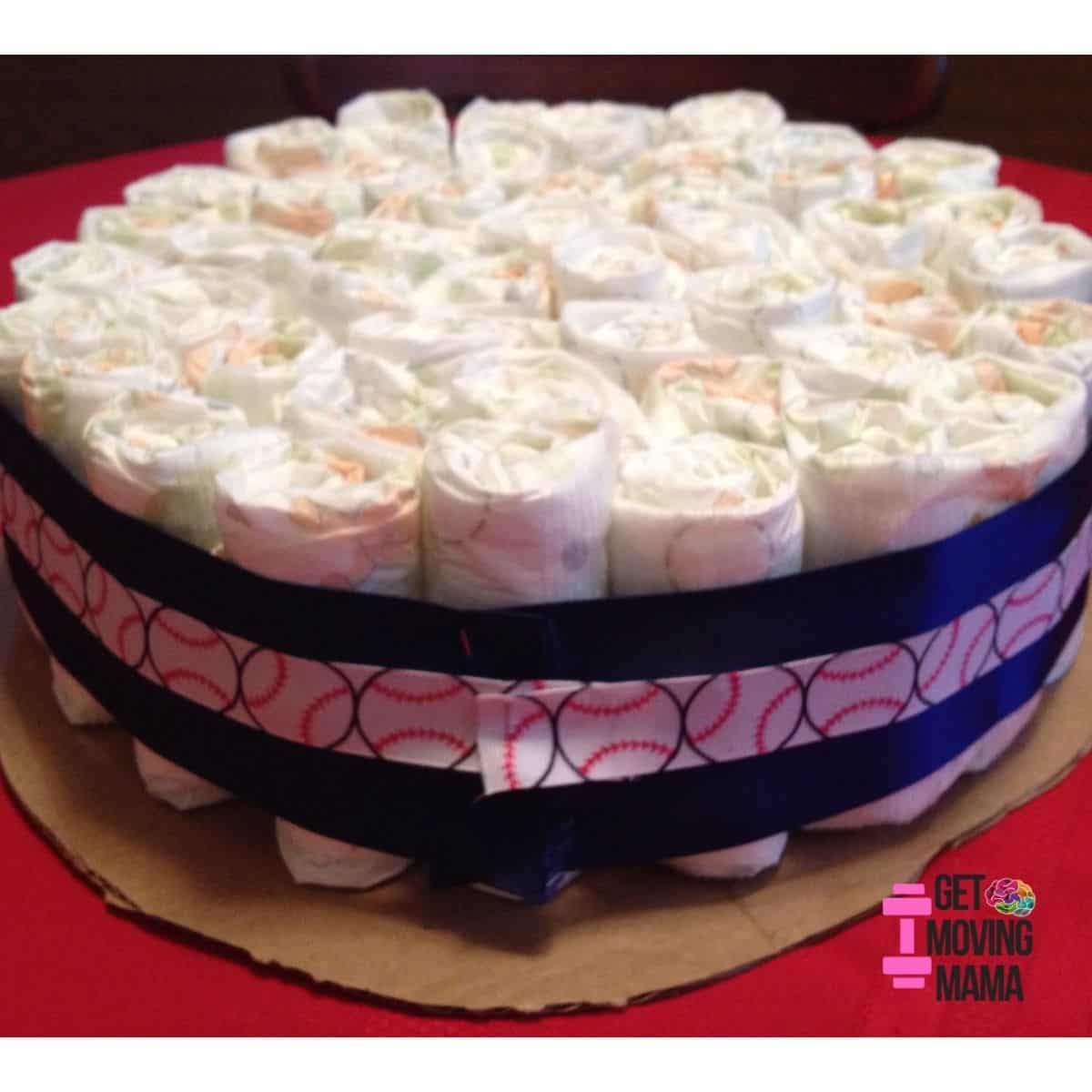 Step 4: Build Diaper Cake Layers
Continue building layers that are approximately 2 diapers from the outside. That means there is a one diaper difference in the circumference of the smaller layer.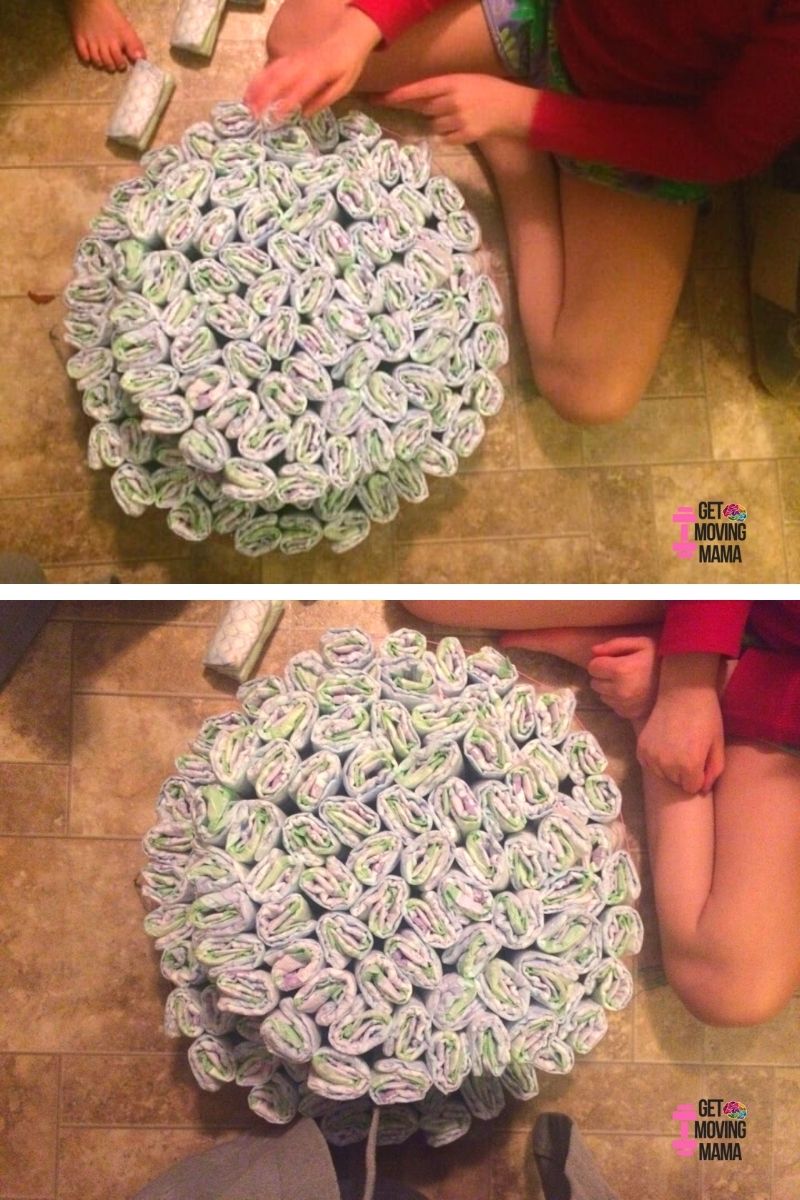 Step 5: Add the Decorations
When you've finished all of the layers (4-5), plump up the diaper cake with any remaining diapers.
Place toiletries on diaper cake and decorate with whatever other things you might like like flowers!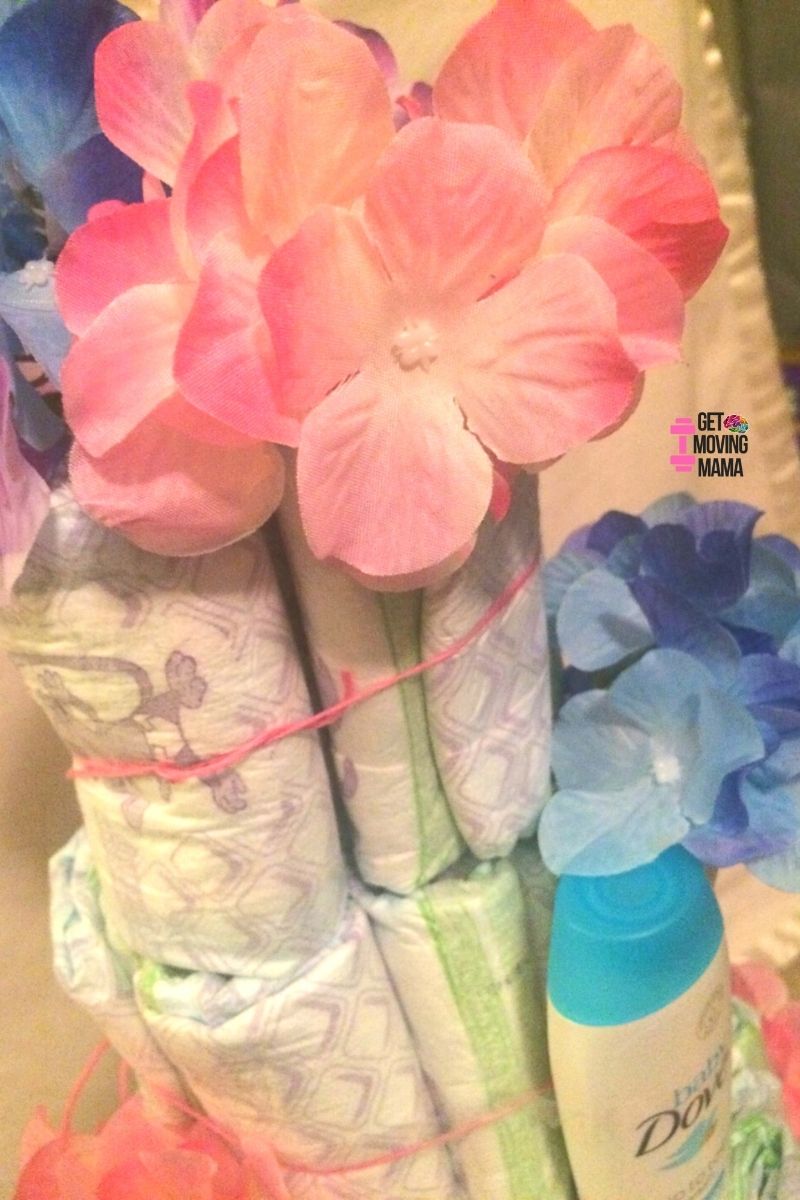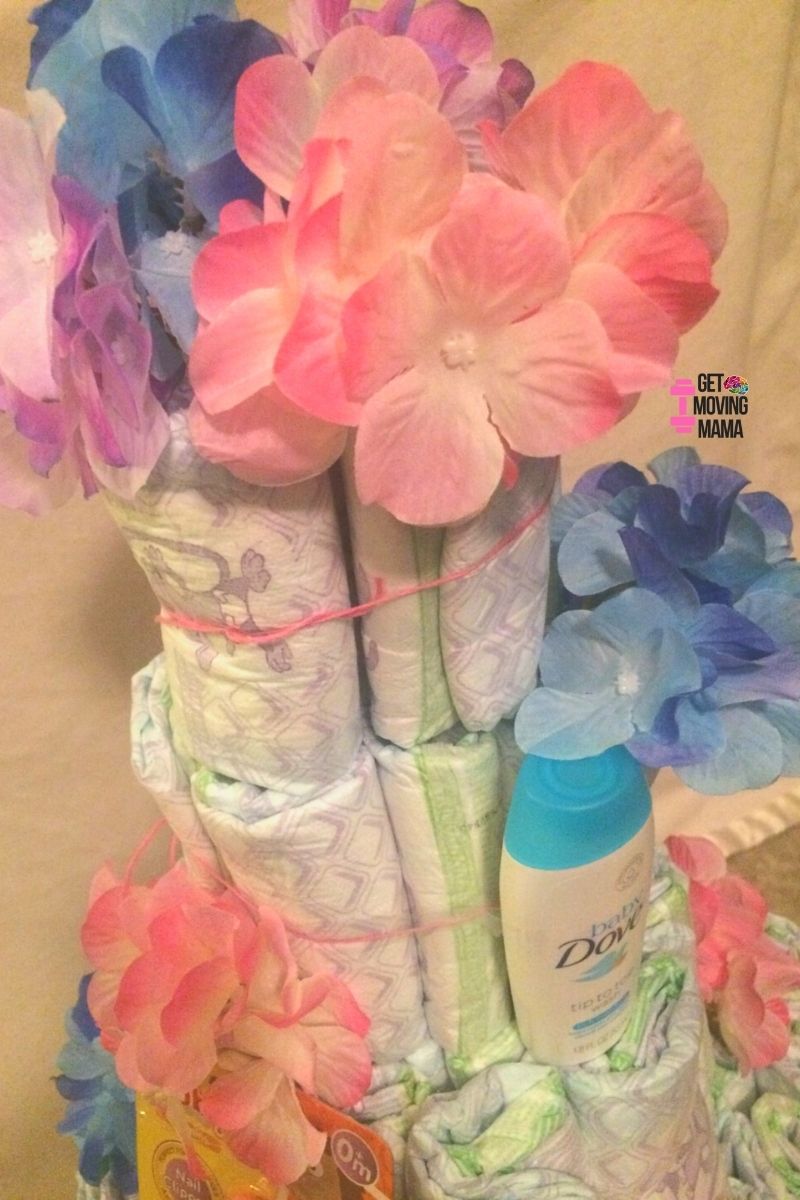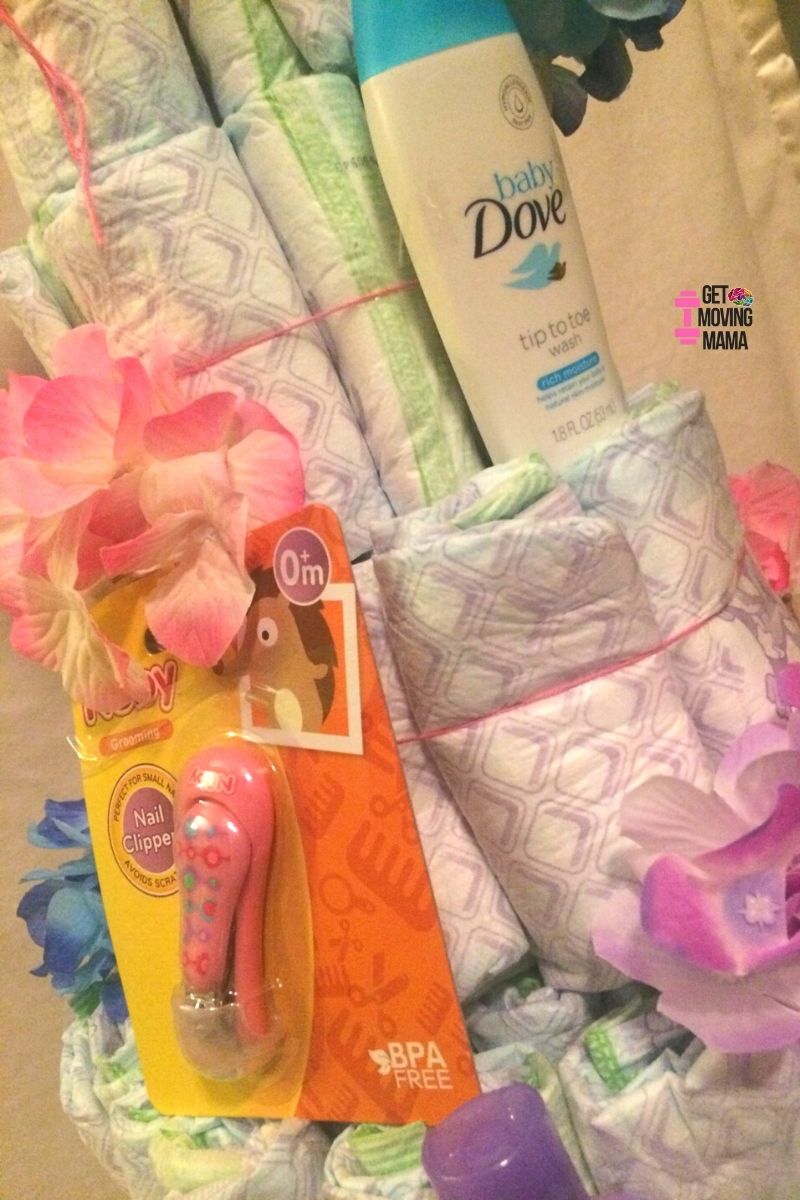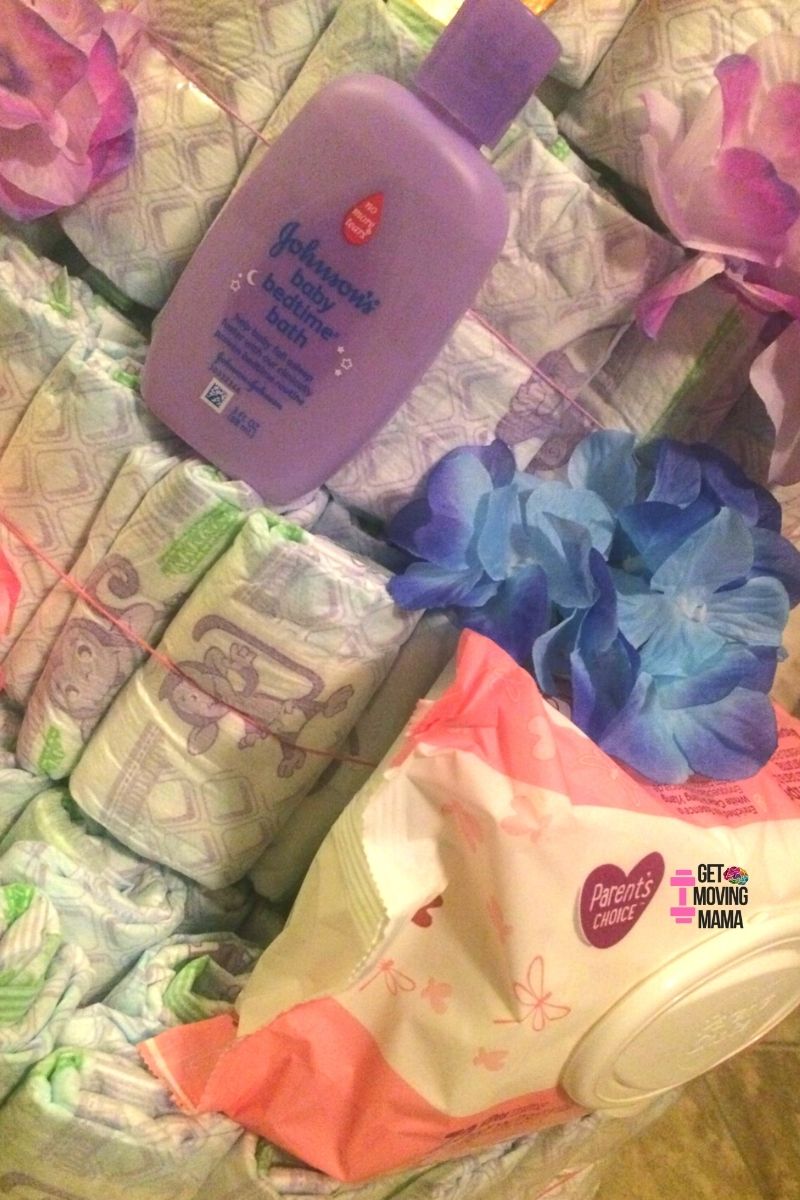 Ta-Da!!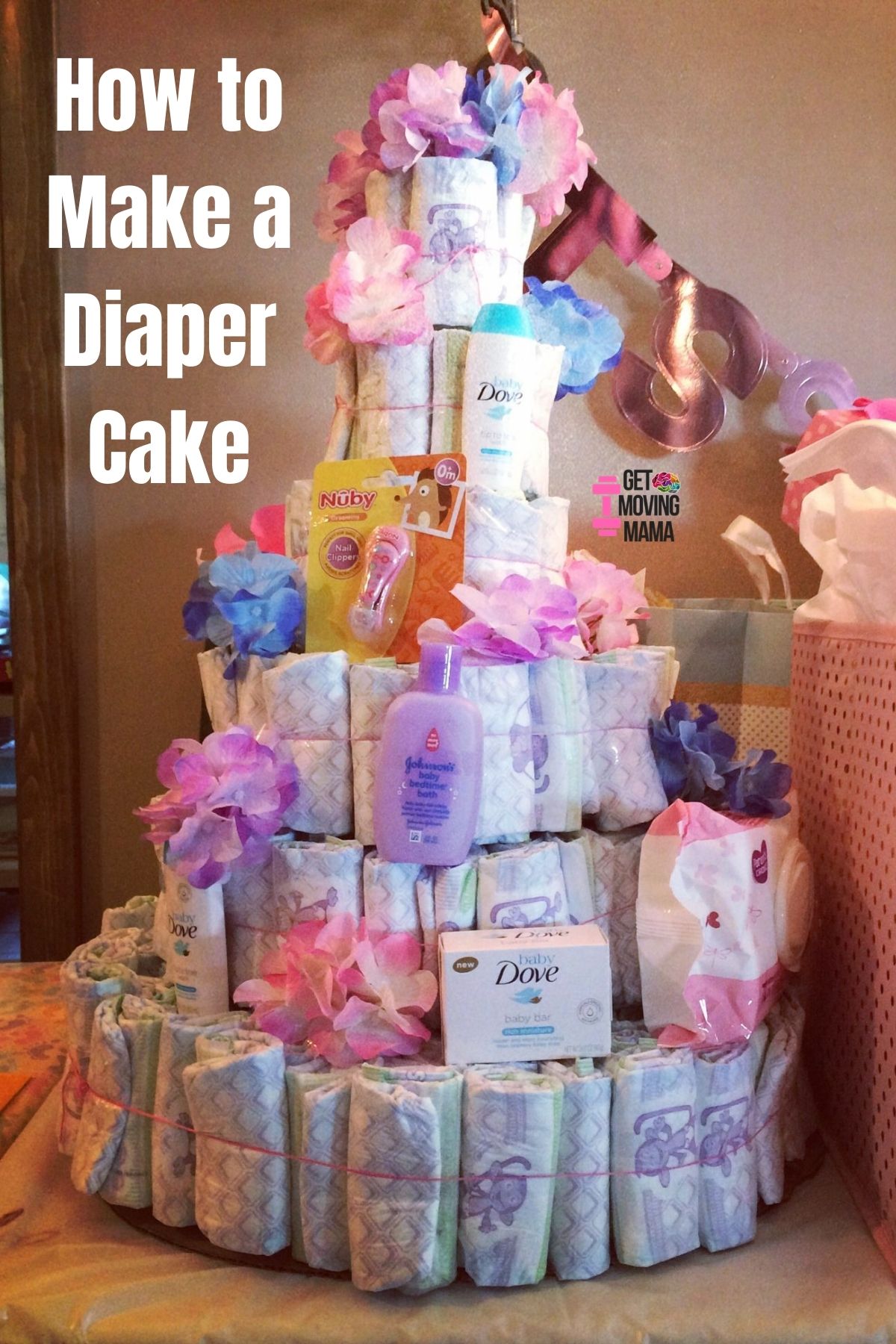 We love making diaper cakes! Here is another one we made for my sister-in-law!!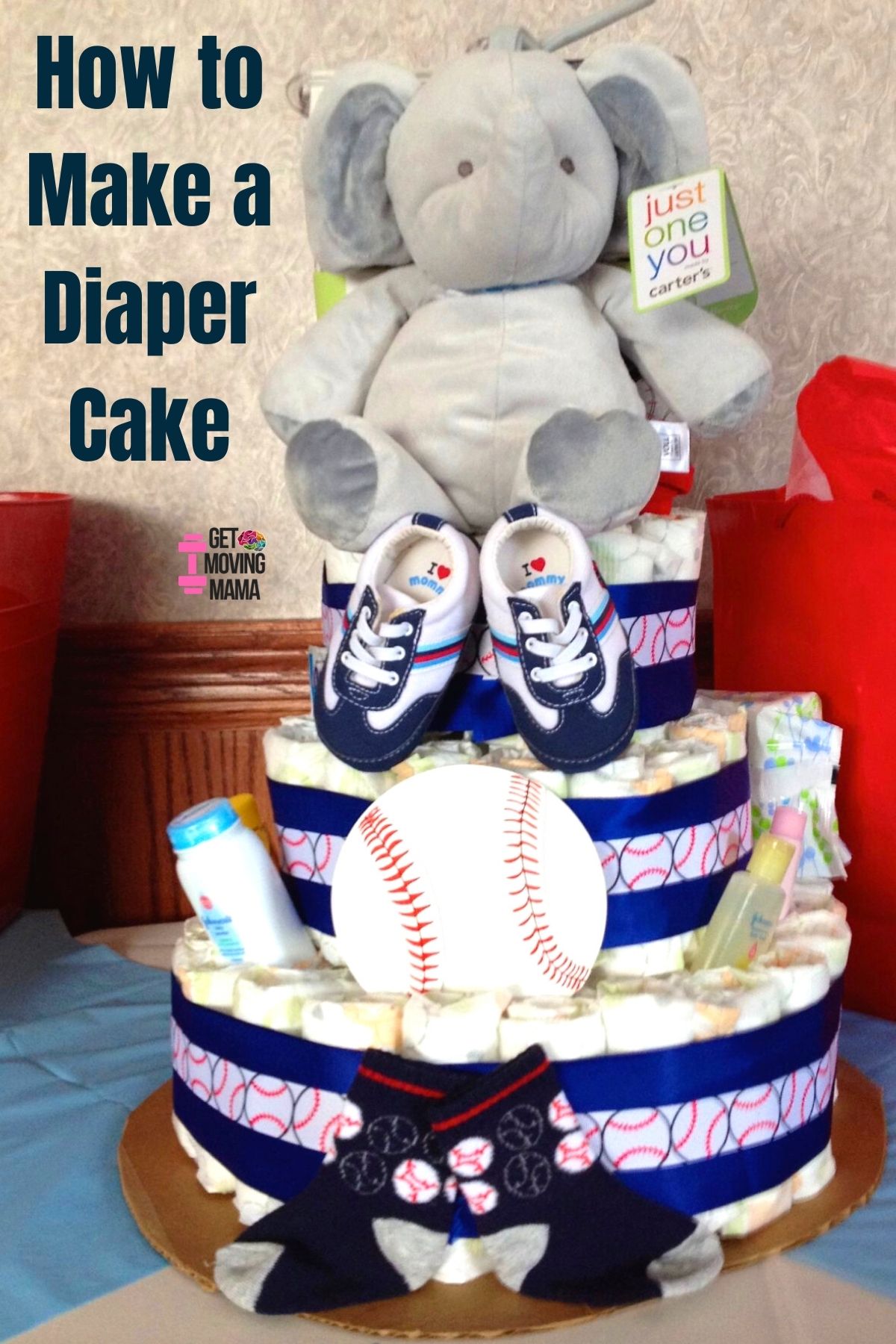 The best part of all is that you can absolutely get your kids involved in crafting this great baby shower gift! My girls love to craft and were very excited to make their cousin such an epic baby shower gift!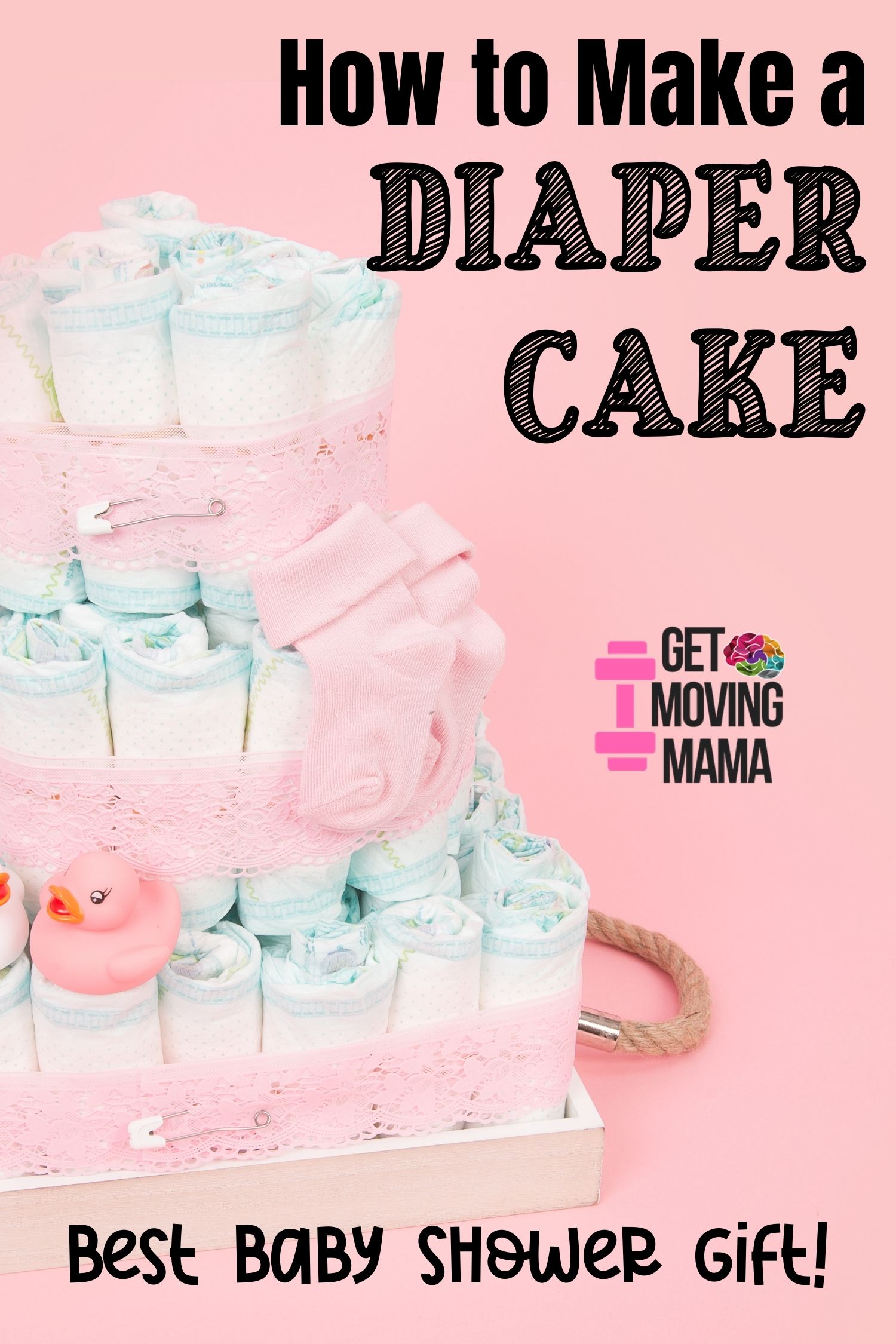 This post was originally published at Our Family Code on February 25, 2018.